Aurea McGarry Speaker, Emmy Award Winning TV Host

Aurea McGarry was born and raised in New York City, as she pursed her career in acting, dance, singing and musical theatre. Aurea attended college and studied at the New York Academy Of Theatrical Arts, Herbert Bergdorf Acting Studio, Phil Black and Luigi's Dance Studio's to pursue her aspirations of being a success in the entertainment world one day.

She has worked on the soap opera "The Edge of Night" and appeared in many infomercials, movies, plays and Mystery Dinner Theatre shows. Founder and Host of the national event series Live Your Legacy Summits, Emmy winning TV show host, creator, producer. She now travels the country speaking her message of hope, faith and having a great sense of humor.

Speaker, Author, Cancer and Domestic Violence Sur-Thriver

Charity and Animal advocate

Mrs. US Beauty of Georgia 2003

The most exotic pet she has ever owned was a Damas kangaroo.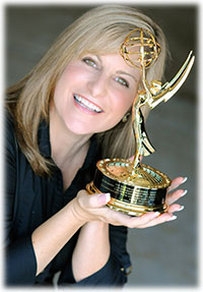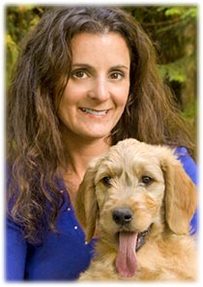 Deborah Wolfe ~  Best-Selling Author, TV

Pet Expert & Winner of the DWAA's 'Best Pet Radio in America' hosts a new call-in animal radio show which is newsworthy, playful and deeply informative. Wolfe's new DVD, 'Dog Training that Works!" is "a must for every dog owner. (Dr. Stanley Coren)"

Deborah understands why animals do what they do and can help pet lovers (and haters) enjoy good pet manners. Deborah trains cats, breeds, trains, & boards dogs at Camp Good Dog. She shares her farm with 5 dogs, many Doodle & Poodle puppies, 4 + cats, 3 goats, happy chickens, 2 bunnies and two very sweet active animal-loving kids and the many doggie guests at Camp Good Dog.

Wolfe's past includes hands-on work with wolves, hyenas and lions.

'All Dogs Wanna Be Good Dogs!"

'Any Dog, Anytime, Anywhere?'

'Every Dog, Every Time, Every Where'

'Cats Can Learn!'

Candi Cane Cooper ~ Animal Communicator

Candi Cane Cooper is an internationally acclaimed Animal Communicator. Her work has been forged from her commitment to mesh human and animal into one universal mind. Helping animals and owners all over the planet to exist in harmony. When not talking to the animals, Candi is running her nonprofit 501 (c)(3) animal rescue. SWR Adoption 911 is dedicated to helping horses and farm animals in their time of need.

You have seen her on E! Entertainment Television, Fox 11 News, KTLA News, KCBS News, KCAL News, Animal Planet, On Point TV, Pets TV, Pet Jones, R.T.L. TV Europe, Prime T.V. Belgium, Greet in Hollyood, Supreme Master TV, Hollywood Vets, Big Media USA, and Veria Discovery TV. She has been featured in the Los Angeles Daily News, The Examiner, Animal Wellness, Holistic Horse, True Cowboy, Calabasas Signature,The Examiner, Horseman's News, The Southern Californian Equestrian, The Equestrian News and The Horse Trader. You have heard Candi on her radio talk show Four Legged Love, as well as interviews on CRN, Blog Talk Radio, All Paws Pet Talk, KTYI, WLBE, KTPI, WELE, WWZN and KPFK.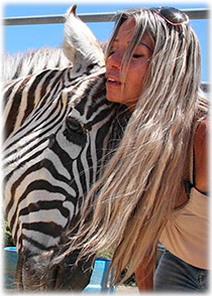 Devra Martin ~ Musician, Producer

London born Devra's career as an award winning song writer and musician encompasses a wide range. She has worked in the studio with such greats as John Lennon and Leonard Cohen and has toured with Mike Oldfield of Tubular bells fame. She is currently working on a concert for Charity in Orlando Florida to benefit arts and education and will be taking the show to New York next year. Devra is a life-long pet lover and is currently married to a Will Thomas, Tampa bay's dog behavior expert. As such she is steeped in the dog world, including having a pack of four who rule the house, under the expert leadership of the smallest and smartest, Pappy the Papillion! (but don't tell Will)

Devra loves hosting All Paws pet Talk "It's great to be a part of a group of people who are committed to giving back to the community, and helping pet owners and their pets to improve the quality of life"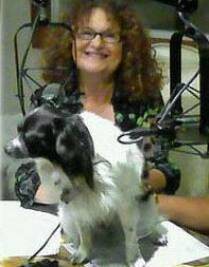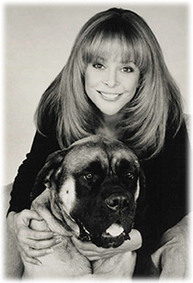 Carol Osborne, D.V.M., is recognized as an authority on alternative and holistic veterinary medicine and the new clinical science of aging-related pet diseases. A Board Certified Diplomat of the American Board of Anti-Aging Medicine, she has pioneered the exploration of new therapies for the treatment and prevention of age-related degenerative disease, as well as promotion of optimum health and performance for pets. Dr. Osborne created and patented PAAWS, Pet Anti-Aging Wellness System and authored Naturally Healthy Dogs and Naturally Healthy Cats. She has been featured in USA Today, The Los Angeles Times and the New York Daily News. An Emmy-nominated television journalist, Dr. Osborne has gained national prominence through her frequent appearances on popular shows including Today in New York, Good Day L.A., and Discovery's Animal Planet. Currently, she devotes much of her time to the research and development of advanced biosciences for the benefit of animal health and welfare. For details visit Chagrinfallspetclinic.com or call Dr. Carol's office at 904 217 3670.

Dr. Ernie Ward has spent his entire career practicing, writing about, lecturing on and encouraging better care for dogs and cats. Dr. Ward is best known on the Rachael Ray Show as her personal veterinarian. Whether he's discussing the dangers of obesity, how to perform a physical examination, dealing with behavioral issues, answering pet owner's questions about surgery or how to provide better care for aging pets, Dr. Ward's unifying theme is "do what is in the pet's best interest."

"I am a believer in the 'be it, do it, share it' philosophy. My desire is to reach out and help others because the relationships with ourselves, each other and our pet loved ones are the most important reasons for living."

Dr. Ward was instrumental in bringing senior pet care guidelines to general veterinary practices in 1999. In 2001, he developed and published protocols for monitoring pets receiving long term medications such as Rimadyl, Deramaxx, thyroid hormone, prednisone and more. His chart for drug monitoring guidelines is found in most small animal veterinary hospitals in the US and Canada.

In 2005, he founded the Association for Pet Obesity Prevention to help raise awareness on the dangers of excess weight in dogs and cats. He is a certified personal trainer and USA Triathlon certified coach and Ironman finisher.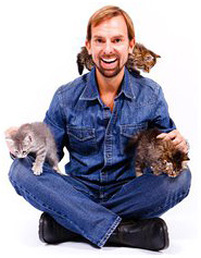 Dr. Kanfer has been associated with the Cohen Veterinary Center since 2002. Prior to that he owned and operated the Woodland Animal Clinic in DeLand FL for 16 years. He is a mixed animal practitioner and in addition to household pets he also has a mobile practice for treating horses and farm animals. His small animal interests include dentistry and surgery.

He earned his Bachelor of Science in Animal Science from the University of Nevada in Reno in 1972 and then did post graduate work towards a Masters of Science in Wildlife Management also at UNR. His pre-veterinary experience included two years at the Animal Medical Center in New York and an internship at the London Zoo in England. He graduated from the University of Parma with a DVM in 1983. He is an active member of the AVMA, FVMA, Volusia County Veterinary Medical Society, AASRP, AAV and is a licensed wildlife rehabilitator.

He is a charter member and past president of the Four Townes Rotary Club and has served Rotary International as a district governor in 2001-2002. A former candidate for the Volusia County Council, he currently serves as a supervisor on the Volusia Soil and Water Conservation District. His hobbies include restoring and riding antique bicycles and motorcycles.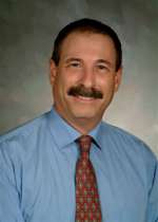 Mari Justin ~ TV Host, Author, Animal Culinary Specialist

Mari Justin is funny, curious, creative, full of love and the creator and star of Mari's Kitchen a culinary show just for pet lovers! She also devotes herself to be the best friend of animals all over the world.  As Mari says, "The love I have for all animals is a driving force in my life, my heart and soul."  Even as a small child, Mari had a special affinity with animals.  Mari laughingly recalls feeding and playing with a stray "dog" she found near her home, only to find out later that it was really a wild coyote! This passion for animals of all kinds has not diminished one bit as she became an adult.  While riding her bike recently, Mari spotted a caterpillar in her path.  Most people would simply ride around it, Mari couldn't resist stopping, picking up a leaf and gently moving the caterpillar out of harm's way.  That's how much Mari loves all creatures, big and small.  And, it's this passion that Mari brings to her all natural products and her fun new TV show.  Get free recipes and learn all about Mari at Mari's Kitchen Cooking Show website!

Sheryl Matthys ~  The Dog Expert ®

Sheryl Matthys
is The Dog Expert®. She talks with dog lovers about how their dogs impact their lifestyle and relationships. She is the founder of LeashesandLovers.com, a social community for dog lovers where you can establish friendships and relationships or browse a pet-friendly business directory to improve your dog's life.
She's a speaker, author, actress, entrepreneur, TV/Radio reporter and host, Greyhound rescuer, and certified dog trainer with a BA in psychology and a master's in communications.

Sheryl has been featured on Animal Planet, E!, Bravo, ABC.COM, FOX News Channel, Sirius-XM, and in The New York Times, USA Today, FIDO Friendly, Modern Dog, and Entrepreneur.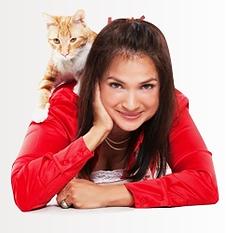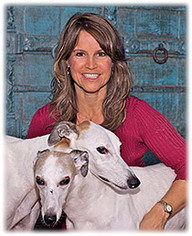 Skip Haynes ~ Record Producer, Writer, Animal Lover

Skip Haynes, record producer, writer and animal lover, is the owner of the Laurel Canyon Animal Company and PETCDS.com - the only record label in the world that creates music about, for and with animals. He has worked with (musically) dogs, cats, parrots, Koko the lowland gorilla who understands English and the pink freshwater dolphins of the Amazon River basin.

He also tracked, trapped and rehabilitated a small female coyote named Rosie in his Laurel Canyon, CA neighborhood. The experience was so memorable he wrote "Waiting For Rosie" - detailing the entire experience and how the community became involved.

For more information on Rosie and all the other animals Skip has worked with visit PetCDs.com.

Stacy Moore ~ Canine Behavior Expert

There is a very good chance you already know of Stacy Moore and his trained dogs. Stacy Moore and his family have been producing dog shows for over 50 years. Stacy has produced shows for Disneyland, Disney World, SeaWorld, Six Flags, Busch Gardens, major motion pictures, national and international commercials, State and County Fairs, sports-NBA, CBA, NFL, MLB, fundraisers for Humane Societies and Animal Shelters, received the key to the city of Las Vegas, The Entertainment Capital of the World—the Best in Family Entertainment.

Over the years, Stacy has developed his own style and system of canine training. However, several years ago while watching the great Cesar Millan on the National Geographic channel, Stacy realized that the system of training that he had developed was very similar to what Cesar was doing but varied a bit "dog psychology" Stacy had never thought of dog training in those terms before. One of the similarities that Stacy and Cesar did share was their knowledge of training large packs of dogs. Stacy has over 30 years of dog training experience - he trained his first dog Opie at the mere age of 6.

Susan Vaughn ~ Animal Communicator

Suzan Vaughn has been a student and a teacher of metaphysical phenomenon for more than three decades. As a pet and people psychic counselor, she has helped thousands of people sort out the confusion of life's toughest circumstances. Through animal communication and healing, she has brought peace to many beloved animal companions. As an oracle, she acts as a conduit for messages from animals, teachers, guides, and the Divine, with the intention of more harmonious human / animal relationships.

Suzan holds a B.A. in Psychology and an M.A. in Communication.

Vickie Emanuele ~ Energy Reader

Vickie Emanuele has been an energy reader and healer for pets and people for over 10 years. She has always been a pet lover but fine tuned her intuitive abilities when she owned a dog bakery for 8 years in Fort Myers, Fl. She has the ability to read a pets energy using all of her senses. She can feel the same things the pet is feeling in her own body and interpret what is best for the pet. Vickie can communicate with the pet and see through their eyes to help with behavior problems, health, allergies, emotional problems and the pets over all well being. Vickie also does energy healings on pets that help the pet heal in all ways. She can communicate to pets that have passed too.

Her passion is to educate people how to communicate to their pet and show the owner how to work with energy to heal their pet so the pet can live a pain free, happy, healthy life!

Vickie has been a guest on a local radio station for 2 years, has been on Adopt a Pet T.V. and is the winner of the Hay House Publishing Movers and Shakers contest.

For more information on Vickie or her services visit her website EnergyReader.com to schedule a reading or healing call 239-848-0980.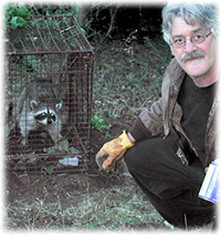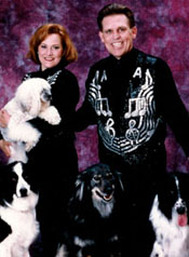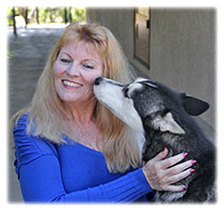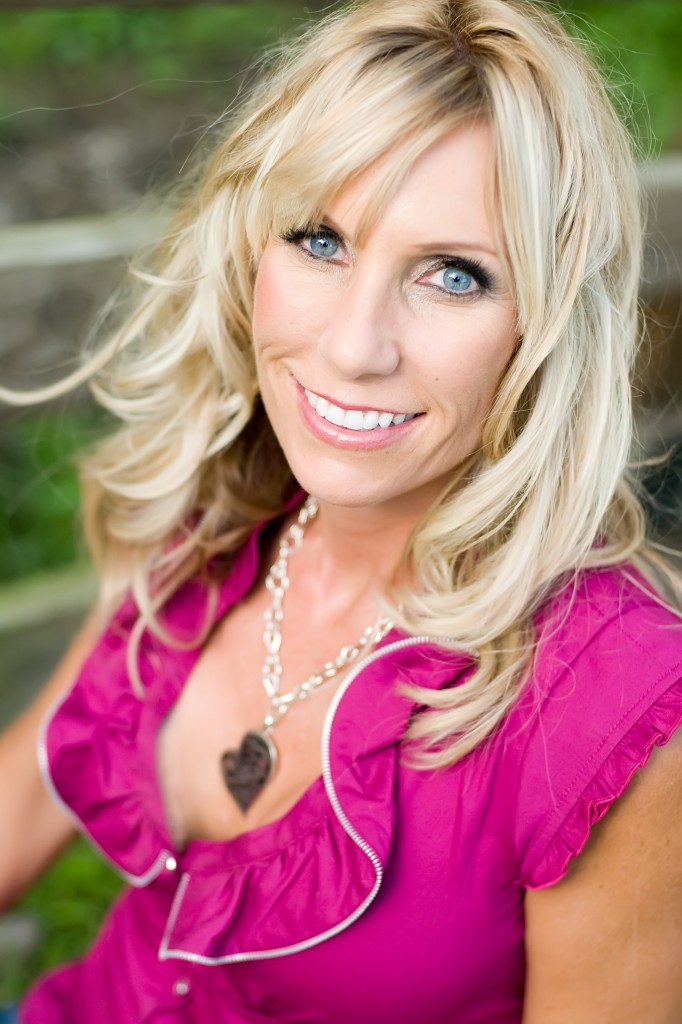 Vladislav Roytapel ~ Dog Wizard

People speak English, Spanish or any other human language. Vladae Roytapel speaks five languages and one of them is ;Doglish. Vladae is the grandson of the former USSR chief biologist who was conducted Pavlov-type research on farm animals.As a child, Vladae spent a lot of time playing, observing and working with his grandfather's animals.

Vladae won his first local obedience championship at age twelve in the city of Baku with his Siberian Husky, Berta. At seventeen, Vladae achieved first-degree national champion in the Soviet Union OKD and ZKS (the American Superbowl of dog training). He then attended Avante, a dog training school in Moldova, where he studied Pavlov and became a Russian Certified Dog Trainer/Instructor/Behavior Therapist. Pavlov and other famous Russians

Vladae Roytapel, known in USA as "The Russian Dog Wizard," is the owner of SoCal Dog Training - one of the most successful dog training companies in the world. He has worked for various organizations including leader dogs for the blind, the Red Army, and Soviet KGB. Vladae has been featured on NPR, CNN, CBS's Late Show, and countless morning shows on ABC, NBC, & FOX stations across America.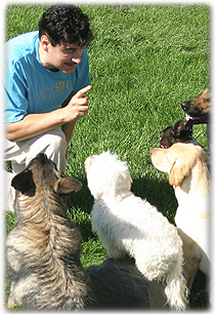 Denise Fleck -  Award winning Author

Janice Wolfe, the founder of Merlin's Kids, and a cancer survivor, searched for a reason why she survived while so many others did not. As a result, she has dedicated herself to helping to provide and train service animals for special needs individuals.

Janice is known as "The Lady" Dog Whisperer and "New Jersey's Dog Whisperer" for her unique abilities with dogs with behavioral issues. Janice has rehabilitated over 25,000 dogs.

She travels around the country with Wyatt, evaluating children and prospective dogs, rehabilitating and training service dogs, training families and school staff, family members, and often the children, then placing the dogs in their final home. Janice is co-author of "There's Hope! The Four Essential to a Stable Dog" and is currently authoring two book series with good friend Dr. Temple Grandin.

Besides her work with Merlin's KIDS, Janice helps private families with their dogs' issues. She graduated Columbia University in 3 years with a BA in Economic Science and a BA in Biological Science with a concentration in Genetics and Behavior and minored in English, Spanish, Political Science, and Philosophy.

Janice Wolfe ~  Dog Whisperer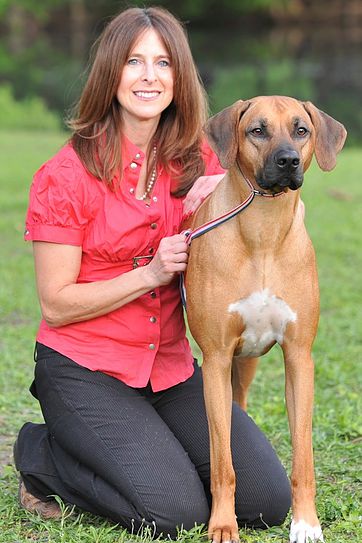 © 2016 W Pet Talk Radio. All rights reserved.


BE A PART OF CHANGE, BE A GUEST, A SPONSOR, AN ADVERTISER OR AN ADVOCATE FOR YOUR RESCUE GROUP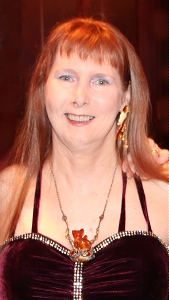 Besides being an accomplished writer and author, Dusty Rainbolt  is the Vice President of the Cat Writer's Association and a certified associate cat behavior consultant and member of the international Association of Animal Behavior Consultants. She and her husband Weems, share their home with living breathing cats and Abby, a terrier/Chinese Crested mix.  Involved in kitten rescue for more years than she would like to recall, she and Weems have fostered and rehomed over 1000 homeless cats and kittens. (Do not call and ask her to take your cat. She won't.)

Beside her entertaining fiction, Dusty is famous for her articles, columns and books on cat care and behavior and animal rescue. She's editor-in-chief of AdoptAShelter.com (a shop to donate website benefiting animal charities). Her popular monthly feline advice column has been honored with numerous CWA awards. She is also the author of Cat Wrangling Made Easy: How to Maintain Peace and Sanity in your Multi Cat Home (The Lyons Press) and Kittens For Dummies (yes, it's one of the famous Dummies series). 

Over the course of her career Dusty has been honored with 52 cat writing awards.

Dusty Rainbolt ~  Writer and Author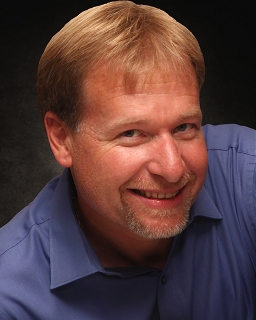 Chris Ruben, Founder & Chairman of AdoptAShelter.com

Entered the North American pet industry in 1989 by introducing roasted pig ears, bully sticks, chicken jerky and many other all-natural pet treats under the Muttley's® and Nat' Chews® brands.  Chris has been instrumental in developing, sourcing, launching and managing national brands including Barnsdale Farms®, Bullwrinkles®, Canine Prime®, DogAde®, Hartz®, HoundsTooth® Naturals, Peidi®, SmartyKat®, Snoopy Pet® and Sticky Paws®.   An expert in private-label, he is deeply involved with U.S. and Canadian store brands.

Named one of the inaugural Pet Age ICON Award recipients in 2015, Chris is founder and CEO of Creative Marketing Resources, an omni-channel consultancy specializing in all things PET!  He also hosts the Adopt-A-Shelter® "Adopt-A-Senior & Special-Needs Animal" segment on the SMART ANIMAL TALK radio show with Deb Wolfe.

Remember to CLICK through AdoptAShelter.com before you SHOP online so that you can DONATE a percentage of everything you buy to the animal welfare organization of your choice.  It's easy & FREE!

The industry's leading lady, Debbi Dachinger, puts  the 'inspiration' back into radio. With a fun, cutting-edge talk radio show about success, "DARE TO DREAM" is award-winning and the most motivating hour on radio. An upbeat, unique program, "DARE TO DREAM" enlightens and entertains listeners with Debbi's lively personality and engaging experts, while moving listeners towards a new way of living to create their dreams into a reality.  A popular media guest and speaker, Debbi is a keynote at high level national events, she's a radio and TV personality; a two-time bestselling author, sought after speaker, and coach. Debbi's "DARE TO DREAM" radio show is a syndicated, multi-award winning program, offering listeners exciting information on how to achieve goals and dreams. She's a top-notch radio personality, has been seen in several documentary films, news media and is a regular featured contributor to Published Magazine. Debbi attracts high-level guests to her radio program, as well as a large listener following. Dreams are free so free your dreams – what do YOU Dare To Dream? 

Debbi Dachinger ~ Radio & TV Personality, Bestselling author,

Speaker and Coach.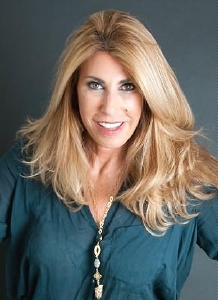 A lawyer for 20 years, Jeremy Cohen has been handling cases for dog owners since 2008. By opening Boston Dog Lawyers in 2015 he is growing a law practice specializing in representing dog owners.  His caseload for legal issues for dogs is varied but primarily involves dog bite defense, dangerous dog hearings and pet custody disputes.

Prior to working for animals, Attorney Cohen worked in the insurance industry and became a manager of global claims on behalf of The General Electric Company.  He founded a general practice law firm in 2007 and sold it in 2014 so he could focus on defending companion animals and elevating the status of dogs in this country.   He is a board member for non-profit organizations and commits to 65 hours of pro bono work at his law firm each year.

While he still handles some civil litigation outside of pets, each day his practice becomes more and more about what he loves to do.

Jeremy Cohen ESQ. - Dog and Pet Attorney


DENISE FLECK is an award-winning author and animal care instructor who developed the curriculum for her Pet First-Aid & CPCR Classes after training with dozens of schools and organizations, practicing, attending seminars and practicing some more. She has taught more than 10,000 animal lovers life-saving skills and has appeared on Animal Planet's Groomer Has It and Pit Boss, A&E's Kirstie Alley's Big Life, CBS-TV's The Doctors, CNN Headline News, PBS-TV's Lassie's Pet Vet and KTLA Los Angeles as well as on radio and in magazines.

Denise also created the curriculum for and teaches a 20 week course in Animal Care through the Burbank Unified School District for high school juniors and seniors at the Burbank Animal Shelter. "As the proud instructor, I hope one of my students will cure a debilitating debilitating canine disease or end animal homelessness, but if each student adopts a shelter pet (particularly a Senior), shares with friends the need for spay/neuter or never harms or judges a dog by his breed alone, I'll still wag my tail," she smiles.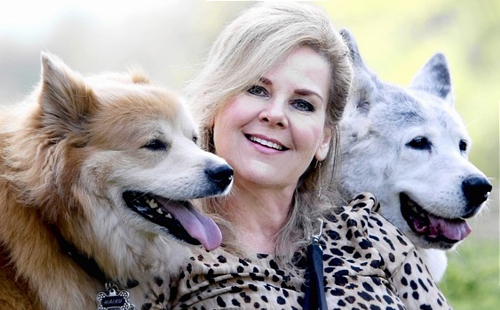 Fleck's books include her most comprehensive work, The Pet Safety Bible in conjunction with Pet World Insider; Quickfind Books' Dog First Aid & CPR, Cat First Aid & CPR, How to Take Care of Your Dog or Puppy and How to Take Care of Your Cat or Kitten and coming in 2016 Pet Disaster Preparedness; Rescue Critters Pet First Aid for Kids and her award-winning Don't Judge a Book by its Cover which received the Dog Writers Association of America's Maxwell Medallion for Best Children's Book and honors in the London Book Festival. The first sequel, Start Off on the Right Paw, continues the "do not judge" message and stresses the importance of proper dog-todog introductions. Denise has also won the Cat Writer's Award of Excellence, Volunteer of the Year from the Burbank Police Department for her work at the Animal Shelter and has twice been a finalist as the Pet Industry's Woman of the Year.

Denise resides in Southern California with her husband Paul and current pack…two rescued Akitas, Haiku and Bonsai. Learn more at www.sunnydogink.com.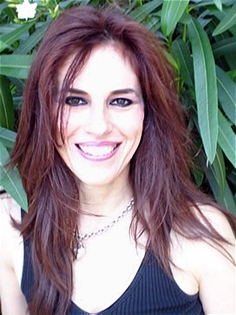 A Creative Professional with over 20 years of experience in identifying revenue growth opportunities in the media and publishing industries.  Adept at quickly understanding client needs and developing content and services that match client requirements resulting in consistent performance as a top revenue generator.

Developed and nurtured relationships with over 400 clients and collaborated in the birth or evolution of over 30 publications across various industries.

Mission

To provide creative vision, content development, revenue growth

and/or branding for trend lifestyle media companies, publications,

web platforms, products and/or unique niche opportunities.

Leveraging skills in:

Content Creation

Distribution

Design

Sales

Account Highlights

Barbara Zawlocki

Creative Director, Account Executive

Joe Barber - Country Joe the farmer guy

Owner of Cow Creek Farms in Edgewater, Florida. where he raises rare French Chickens, and rare Heritage Turkeys. Also on his farm he has an Alternative Poultry Nutrition Research Center. Joe has been raising chickens and turkeys for over 15 years.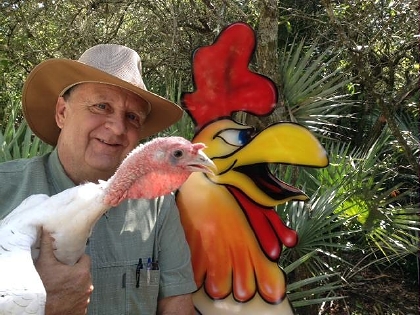 Dan Wolff, President and Founder of TickEase, Inc.  Dynamic Speaker and Radio Talk Show host.

Dan Wolff, (aka Tick Man Dan) is originally from Washington, DC  and has spent his career in sales and marketing in the health care industry.  After re-locating to Massachusetts and being bitten by more than 200 deer ticks, he became interested in Lyme disease prevention. With an inventive mind, Dan created a product purely out of necessity and has now become an expert in tick education and an advocate for proper removal techniques. TickEase, is a products manufacturing company whose mission is to provide safe and effective tools for removing and repelling ticks, facilitating tick testing and educating the public for the prevention of tick-borne illnesses like Lyme disease. TickEase is a proud preferred prevention partner of the University of Rhode Island's Tick Encounter Resource Center.  Dan has also studied suburban deer behavior and the relationship between high deer densities and tick populations.

A dynamic speaker and radio talk show host, Dan likes to spend his time talking to groups about ticks, their behavior and life-cycles and how they relate to the environment. Dan also has a weekly radio show on WPET Pet Talk Radio featuring all subjects related to pets. He received his Bachelors of Science degree in Business Administration from Skidmore College and lives in Waltham, MA with his two sons and two dogs.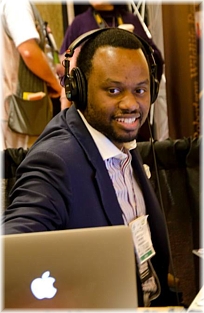 AUTRY J. PRUITT , Political Columinist and Commentator

Autry J. Pruitt is a Political Columnist and Commentator  for Townhall.com.  Autry is leading the next political revolution by exposing facts, offering thoughtful insight & developing solutions to political & social problems. Pruitt is a nationally syndicated radio host and owner of UrRepublic from Harlem, New York.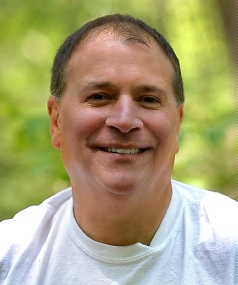 National Syndicated Radio Network




Geoff Phillips -  Radio Show Host

Geoff Phillips brings a new dimension to Pet Talk Live on the WPET "TALK RADIO" Network.

Geoff has a natural sparkle, witty personality and is the "double entendre" king of talk!  His innate talent in spot-lighting new product and service advantages offers both listeners and guests an upbeat viewpoint of unique pet and innovative products that highlight benefits and deal with concerns for your loving pets.

As a pet product developer, distributor and licensor, Geoff has manufactured both pet and general products participating at multiple trade-shows including Global Pet Expo in Florida, SuperZoo in Las Vegas, Housewares show in Hong Kong, Guangzhou Trade show and the China International Pet Show (CIPS) in Shanghai, China.

He offers insight into the benefits of pet accessories and products to the consumer with his expertise in several industries he has both founded and been associated with over 45 years in New York City and San Diego, California.

His Radio career includes short wave and "Ham" Radio in South Africa and NYC which paved the way in his eclectic broadcast style broadcasting over the Hudson River all over the USA and directly to Australia, Europe, Africa and the Middle East.

As an entrepreneur, Geoff's expertise has criss-crossed a variety of industries including real estate, insurance and the auto industries.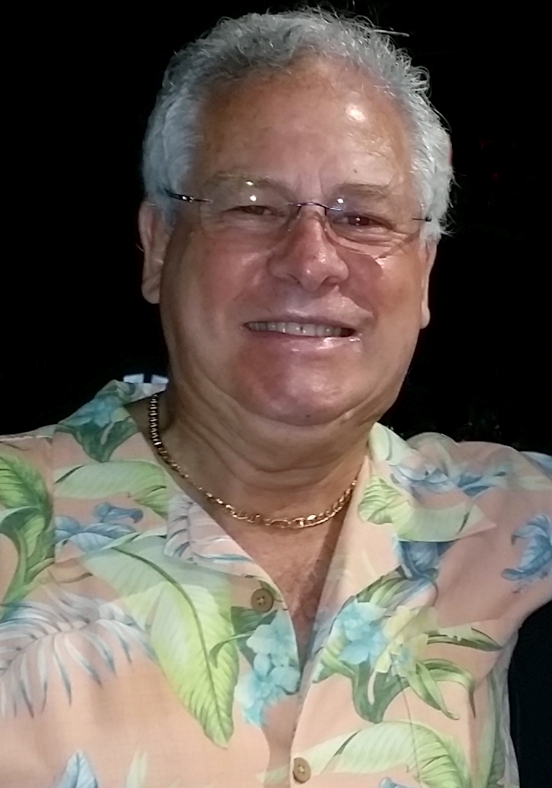 Cell / Text:  858-353-8337

Email: its4usa@gmail.com

Website: www.VaniCovers.com

Twitter: way2go

Skype: tawkah.

Robin Popp, Farmer, Artist, Teacher, Co-owner of LaughingChickenFarm.com

Robin got her first backyard flock of chickens when she was 13 years old. They were a gift from her grandfather who also instilled in her a love for everything outdoors. Nine years ago, she and her husband started Laughing Chicken Farm as a way to bring humanely raised chickens and eggs to their community. Based on Joel Salatin's Pastured Poultry model with a few modifications, the couple has been raising chickens in the the south and training other aspiring farmers the same sustainable, natural practices. They have been able to produce 16 tons of food in just one year on 8 acres of land, while improving the soil and offering their chickens a stress-free, happy life. All without a tractor!

That same love for the outdoors and animals carries over into Robin's artwork as she paints and teaches plein air oil painting on location in rural North Florida and North Carolina. And she just can't help painting those chickens too.

We live here...

We grow here...

We sell here...

BUY LOCAL!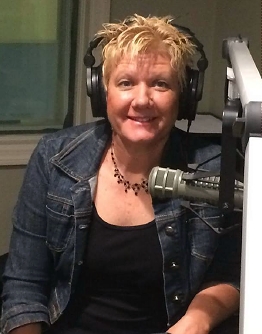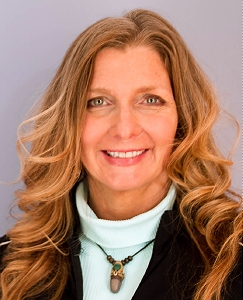 Brittany Johnson - Numerologist

Everybody has a birthday ... The six digits we fill out on forms, recite over the phone and celebrate once a year. But do you know those numbers are part of your identity? It's time to explore the divine, mystical relationship between your numbers and who you are. It's time to check out numerology. Hosted by World famous Numerologist Brittany Johnson, Brit's Got Your Number! is entertaining, funny and personal.

Brittany has the knowledge behind the numbers - and a true desire help you discover the meaning of your birth date. Find out all about your numbers and how you relate to them with a highly personalized numerology reading by Brittany on Brit's Got Your Number!

Let Brittany help you discover your personal lucky numbers - and see where they take you! Curious about your partner, your favorite celebrity or even your pet's numbers? Brit's got everyone numbers - and can do a reading for all types of clients.  In addition to taking your requests, Brittany brings in interesting guests on the show, and reads their numbers live for listeners. Brit's Got Your Number! is a show that lifts the human spirit and tells people's stories through numerology.

For more information on Brit's Got Your Number!  - or to shop Brit's special numerology oil blends and handmade jewelry that can ignite creativity, and everlasting joy - visit
www.britsgotyournumber.com
.